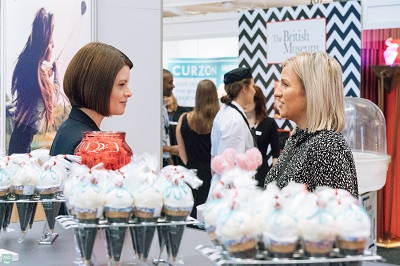 SquareMeal knows the busy life of PAs and EAs. Spending your time as efficiently as as possible is a priority when you have a tremendous workload. At Venues + Events Live, their mission is to tackle that by making your life as an assistant just a little bit simpler.
Your experience at Venues + Events Live will leave you full of up-to-date, need-to-know information – more so than any year before. How, you ask?
They aim to decrease the weeks you spend on research, online planning and phone calls by providing you with key, innovative information. And we know our stuff – Venues + Events Live is an award-winning show for events professionals.
Can't afford a whole day out of the office? Don't worry – even attending for a few hours will be beneficial as the two days are packed full of interesting and educational stuff. So why not pop by any time between 9am and 6.30pm on Wednesday 19 September, and 9am and 5pm on Thursday 20 September?
Here are some of the things you will see at the show:
SquareMeal Sessions: important facetime with key speakers to get top tips on how to improve efficiency when venue hunting and planning events. You can also meet industry big-names such as Deliciously Ella to learn how better food choices can create a better work life, and Grace Dent (London's top restaurant critic) to get the edge on the best venues and private dining rooms to book
Canapé Cup: join in on our most anticipated award show where you're invited to take place as a judge and taste this year's entrants' creations
Masterclasses: learn about everything from what cocktails and wine to use at your event to how to hack stress levels and confidence issues at work
This comes on top of the chance to meet over 250 of the UK's best venues, restaurants and event suppliers.
Are you feeling stressed at work? Attending Venues + Events Live can actually help you with that too. Here are three ways to rewind from a stressful week at the show:
Enjoy a complimentary head and shoulder massage from Cloud Massages
Join the wellness area with Vanity Van and take a step back from day-to-day stress
Relax at the terrace and enjoy a stunning view of Tower Bridge and the Shard with some complimentary drinks from the Aperol Spritz Bar
Taking a few hours out of the office doesn't seem that hard now does it? Come on down – we can't wait to see you!