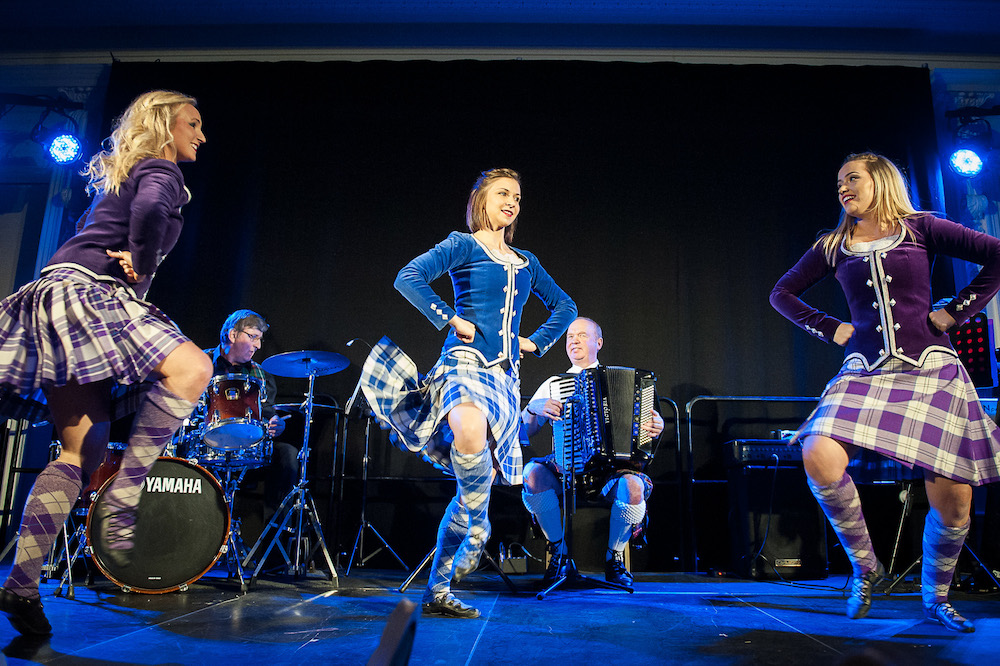 One of Scotland's oldest institutions has thrown open its doors, allowing Scotland's foremost travel agents, event agents, hoteliers and tourism industry influencers to experience the newest Scottish attraction before it opens to the public.
Over one hundred leading industry experts were given the chance to sample the food, music and entertainment which will be laid on for up to 16,000 visitors per year. Hosted by local legend Bill Barclay, guests to the The Slàinte Scottish Experience will be treated to food, drink and a show featuring bagpiping, world renowned Scottish musicians, including accordionist Gordon Pattullo and fiddler Iain Anderson and a traditional display of Scottish dancing from the Angela Forsyth Dancers.
The real star of the show promises to be the setting itself. The Royal College of Surgeons of Edinburgh is one of the world's oldest medical institutions founded in 1505 after receiving a Royal Seal of Cause from the town council which was ratified by King James IV 1506. Once launched to the public The Slàinte Scottish Experience will run regularly from May to October, providing a taste of Scottish cuisine, history and culture in the magnificent setting and it expected to provide a huge boost to the Scottish tourism industry.