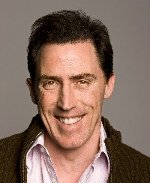 Comedian, actor and presenter, Rob Brydon is to host this year's AEO Excellence Awards, which showcases the amazing achievements from within the event industry.
With Rob at the helm, the industry's largest and most prestigious event of the year is set to raise the roof of the Grosvenor House Hotel, London on Friday 26th June. Rob first came to the public's attention in 2000 with the shows Marion and Geoff and Human Remains, winning British Comedy Awards for both. He has since become one of the most recognised and respected comedian's and presenter's on UK television.
Chris Skeith, CEO at AEO, commented: "We're absolutely delighted to have such a heavyweight British entertainer to host the AEO Excellence Awards this year. Rob Brydon is the personification of excellence. He's had a go at everything and excelled every time. I can't think of anyone better to hand out the trophies to the best in class within the events industry. If you haven't started putting your entries together yet, start now. This year's awards is definitely one not to be missed!"

Brydon started out as a radio and television presenter for BBC Wales and is now on televisions across the nation on a weekly basis hosting and taking part in panel quiz shows such as Would I Lie To You?, QI, Have I Got News For You and The Big Fat Quiz of The Year. Brydon has also acted on stage and screen and is the voice of many animated characters in major films including The Legend of Treasure Island, Robbie The Reindeer, The Gruffalo and The Gruffalo's Child. More recently Brydon has travelled through Italy with Steve Coogan for BBC2's The Trip.
The AEO Excellence Awards recognises and celebrates organisers' achievements, standards of excellence from venues and service quality by suppliers and contractors throughout the industry.
The deadline for entries is 10th April and entries can be made online here: www.aeoawards.org/Content/Awards-Entry-Forms
Chris Skeith, AEO CEO, added: "The AEO Excellence Awards is the most important and prestigious event that celebrates our industry's achievements. We have a number of industry luminaries on our Events Working Group who are supporting us in challenging the norm to ensure that winning an AEO Excellence Award continues to reflect the outstanding achievements we see in our industry. We want the event to continue to be the Award ceremony of all Award ceremonies."