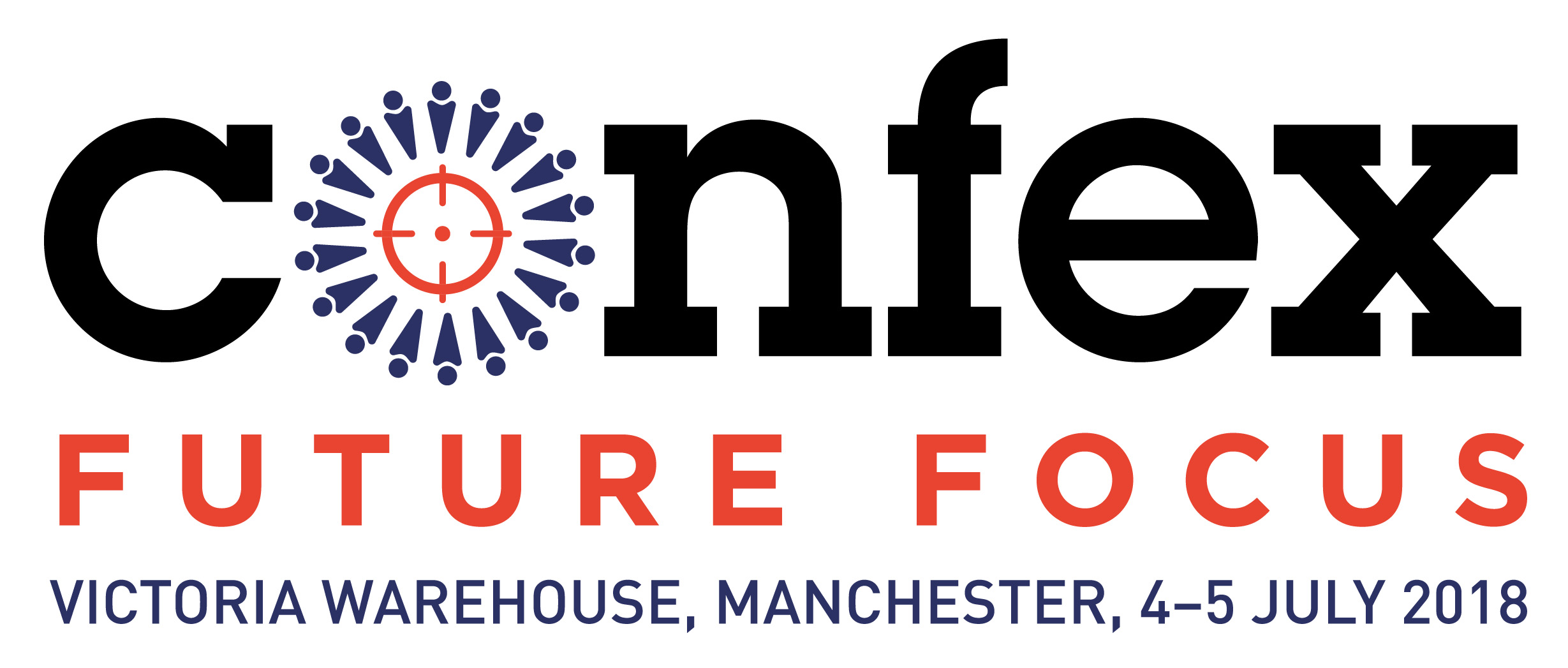 For 35 years, International Confex has long been known as the event industries show, the longest standing event of its kind. Thousands of even professionals attnd the exhibition every year, travelling both nationally and internationally. On 4,-5 th of July, Confex Future Focus will launch the spin-off exhibition which will take place at Victoria Warehouse, Manchester.
Confex Future Focus will offer attendees what the future has in store for the event industry in a live, interactive environment. The two-day event will see Manchester's Victoria Warehouse transformed into treasure-trove of inspiration for event buyers looking to implement the latest creative ideas and technological innovations into their events.
Here are just some of the show highlights and features…
Puzzle
You are the missing piece… each visitor will play a crucial part in completing the giant 1500 piece puzzle, complete your piece and enjoy a complimentary glass of fizz!
Projection Mapping
Ever wanted to see a giant clock in the sky? How about a bird bursting into flames? Polestar Productions will be showcasing their epic projections which make just about anything Possible
Ice curling
Cause friction on Leisure skate's interactive curling rink
Playroom
As the creative hub of the show, the playroom will allow delegates to see, feel & touch the latest innovations & show stopping inventions. Our highlights include Guineapig Global's unique pods and WRG Live's immersive experience 'Walk the crevice' which uses new age VR technology.
Keynote Theatre
With an impressive line-up of speakers, the Keynote Theatre will be tackling key industry topics from safety & security to wellness at work. Some of the session highlights include a live case study of Swinton's 60 th anniversary celebrations, a panel of corporates discussing what brands really want, and a session on the value of live experience.
The Theatre of the Future
Focusing heavily on Event Tech, The Theatre of the Future will be uncovering the top tech trends and exploring which tech is really essential for event planners. We will also be exploring topics such as the future of food and the agency model of tomorrow.
Breakout area
The breakout area will allow visitors to have more in depth conversations with speakers after their sessions. Here we will be continuing the discussions tackled on stage in a more intimate environment
Drawing Booth will be offering free digital portrait sketches you can use as your new social media headshot. Visit the Future Playroom for yours!
EyeCandy holograms
Nothing says 'Future' like holograms and Musion Events are experts in the field! International Confex saw a number of holographic sessions take place on the Keynote stage, but in case you couldn't make it to the show, Musion will be showcasing their holographic EyeCandy device
Graphic recording wall
Fero Studios will be documenting the show by creating a giant brainstorm wall, visitors ideas will be brought to life!