Looking for a Christmas party venue can be stressful no matter what the size of your party is - no matter what size your party is. We know how hard it can be to organise your Christmas party nights which is why we host a variety of locations that you can browse for your big night.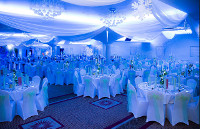 Wide selection of party venues for hire
When you look through the Christmas party venue locations that we have available you'll see so many different options for you to choose from for the kinds of venues that we have. Depending on the size of your party, the location you are searching in and the kind of venue you are looking to host your party you will find a variety of options to look through.
Hotels and stadiums are the best places to have your Christmas party nights at, with multiple rooms usually available to hire as well as accessibility for transport. You'll find exactly the right kind of atmosphere and environment for your business or family when you book a Christmas party venue with us.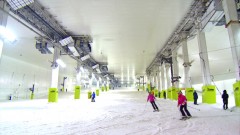 The perfect place to search for your Christmas party venue
You might be looking simply for an elegant and open plan venue to fill with a dancefloor and seating, or you could be searching for something a little more interesting - but whatever you're looking for we can provide.

With so many party venues for hire on our site, you won't have any trouble finding your last minute Christmas party venue! You should speak to a member of our team to find out more about the Christmas party nights that you can book through one of our venues!