With such a wide range of venue sites to choose from, why should you list your venue with us? We have a great collection of venues already listed with us, and are one of the UK's top venue listing sites, so you won't be disappointed when listing your event location with us.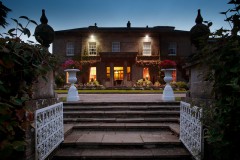 Best place to create your venue listing
Venue listing is a competitive game, which is why we always make sure that our selection of venues available on our site are of the highest quality. We monitor every listing created so that we can know it is always appropriate and make sure that everyone who
lists their venue
with us is satisfied with everything our service offers.
List your event location with us
When looking for somewhere to create your venue listing you might be interested in knowing if the site has dealt with venues similar to yours before, if your venue has the chance to be advertised well and if your venue will be listed with accurate information and a full selection of pictures to browse through. When working with us, your event location will be
advertised
in an accurate and informative manner so that no matter what your venue may be you will always be pleased with our service.
We work with a wide selection of event locations, including venues for weddings, parties, conferences and meetings. If you are interested in creating an event listing with us then you will be pleased with the outcome of your time with us -
get in touch
to find out more.