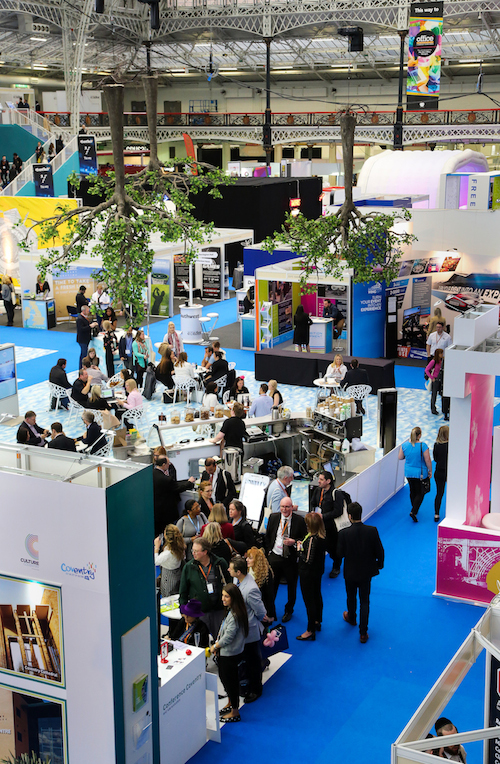 Mash Media has seen a dramatic spike in visitor attendance across its exhibition portfolio following the recent outings of International Confex, Event Production Show and the newly procured Office*. The shows co-located at London Olympia earlier in March as part of the biggest global gathering of event professionals in the UK.
Ahead of fully audited BPA numbers from the show, early indications report a year on year spike of 35% on International Confex, 69% on Event Production Show and a massive 177% on Office*, which nearly trebled its visitor numbers from 2016.
"This is an incredibly strong performance and endorses our strategy of bringing the industry together under one roof by co-locating its premier shows," comments Liz Agostini, Event Director, International Confex. "There was an amazing buzz at the show, the footfall far surpassed our expectations and the business being done was solid and productive for our exhibitors."
"The content across the shows was outstanding and no doubt contributed to the quality and volume of the visitors we saw," commented Duncan Siegle, Event Director, Event Production Show. "As a business, Mash Media is really committed to contributing to the outdoor event sector and the launch of the Festival & Outdoor Event Show only underlines our desire to keep creating business and educational opportunities for the industry."
The Festival & Outdoor Event Show launched on the last day of Event Production Show, International Confex and Office* and will become the fourth live exhibition within the Mash Media's events portfolio.