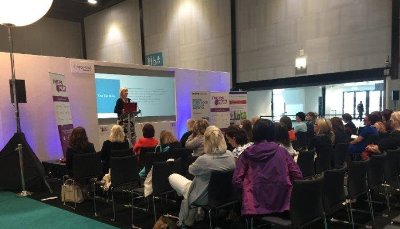 Here are some of the key MICE industry event dates, already announced, you may find useful for your 2017 diary. We start with 3 key events all taking place at Olympia, London, 1-2 March.
International Confex is the UK's leading event for organisers of both national and international events. Taking place 1-2 March 2017 at Olympia, London, it provides the largest buying forum for the events industry with venues, destinations, suppliers and buyers networking and doing business.
The Event Production Show is the leading event for the UK's live event sector, featuring the Event Industry's key suppliers, taking place 1-2 March 2017 at Olympia, London.
Also co-located with International Confex and the Event Production Show on 1-2 March at Olympia, is Office - the premier event for Pas, EAs, Vas & Office Managers, with a host of exhibitors ranging from venues and accommodation to office equipment & furniture.
Conference & Hospitality Show returns to the First Direct Arena, Leeds, 4th April 2017, after a hugely successful 2016 event held at the same Venue.
Venue Expo 2017 As a leading MICE Industry Exhibition, 2017 will see the Venue Expo, co-located with PA Expo, land in three major UK cities: Edinburgh, Newport, and Liverpool. Dates announced are - Edinburgh EICC 12-13 April ,Newport 30-31 May, and Liverpool ECL, 7-8 November 2017
The Meeting Show Get introduced to more than 600 of the finest destinations, hotels, venues, DMCs and technology providers at Olympia, London, 13 – 15 June 2017.