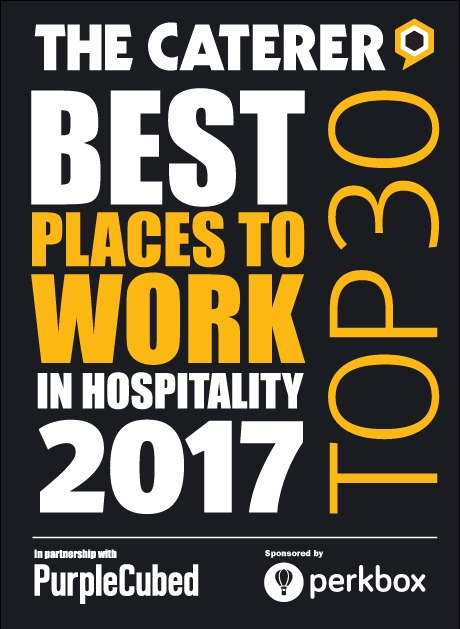 CEME Conference Centre has won 10th place in the Best Places to Work in Hospitality 2017at The Caterer HR Forum awards. The nationwide competition celebrates venues who place people at the heart of their business strategy.
CEME Conference Centre is the only dedicated conference venue appearing in the Top 30. CEME Conference Centre Director, Eamonn Cole commented:
"Needless to say, we are absolutely delighted to have received this recognition and come in the Top 10. We have done much in the past few years around employee engagement which is so vital to ensure that staff perform consistently and effectively in their roles and, most importantly, can deliver outstanding customer service. No matter what the size of the team, full engagement breeds success. What is most pleasing though, is that it was our staff who gained this Award for CEME - their responses, their effort and their commitment". You can find out what makes CEME so great for staff and customers alike atwww.cemeconference.co.uk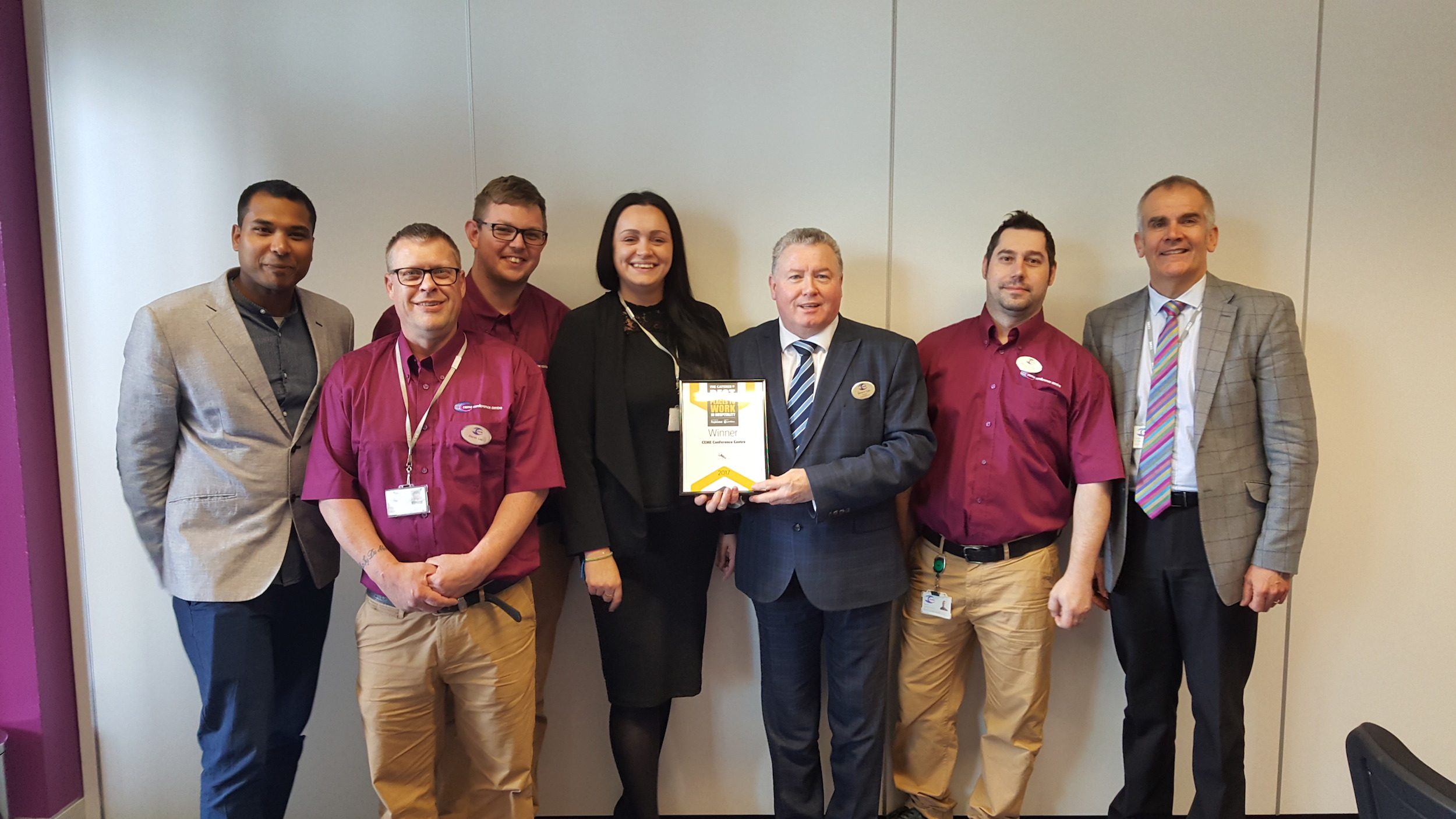 Bill Williams CEO of CEME presents the CEME Conference Centre team with their certificate From left to right: Ranjith Kumar, Darren Lee, Marc Chattaway, Amber Statkeviciute, Eamonn Cole, Marius Claudiu and Bill Williams.