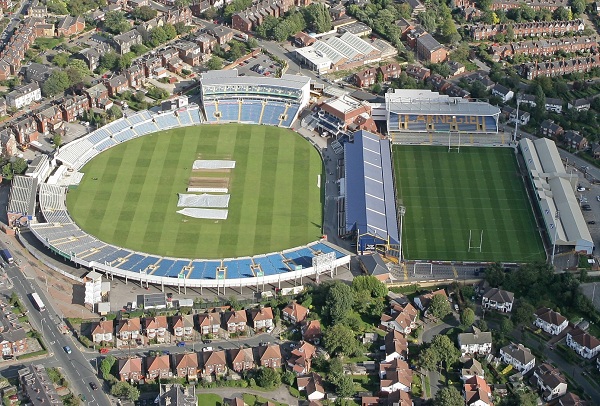 ONE of Yorkshire's most famous sporting venues plans to bowl partygoers over with a Bavarian-themed festive fixtures list.
Headingley Carnegie Stadium, Leeds, home to Yorkshire County Cricket Club and Leeds Rhinos Rugby Club, has unveiled its Christmas schedule for 2016.
And, throughout December, the stadium – which is the only one in the country to boast two international sports grounds – will be inviting friends and work colleagues to join them for two very different types of party.
For those keen to enjoy a taste of a true continental Christmas, The Headingley Experience, which manages conferencing and banqueting at the stadium, is recreating a traditional Bavarian market.
Its award-winning chefs will be serving everything from frankfurters and bratwurst sausages to sugary pretzels and hearty soups at traditional alpine-style stalls.
They will also be roasting a whole pig, on a full spit, while an authentic Bavarian Oompah band will play thigh-slapping German tunes to give the evening a truly traditional flavour.
And, on selected nights in December, the stadium will also be holding Winter Wonderland party nights comprising a three course meal followed by a disco featuring classic hits from the 60s, 70s and 80s.
"We always have great fun deciding on our Christmas theme," said Jacqui Page, sales and marketing manager for the Headingley Experience, "and this year's looks set to be our best ever.
"Continental Christmas markets have proved hugely popular with shoppers across the UK in recent years so we thought we would recreate their storybook-style stalls and music here, to really put partygoers in the festive spirit."
Further information is available by calling 0113 203 3899 or emailing events@headingleyexperience.com.