Manchester is one of the UK's most vibrant, exciting and welcoming cities to consider for your next Conference or Business Event. Ideally located in the heart of the UK, with Manchester Airport and Piccadilly train station it has excellent connections, and is a top location for visitors and events. A place that is rich in history, architecture, culture and music, hosting your next event in Manchester is highly recommended. The historic buildings and architecture are a perfect ambiance for conferences and seminars. Combining business and leisure has never been easier than if you are in Manchester, and we have highlighted some ideal venue options for your next conference or business event.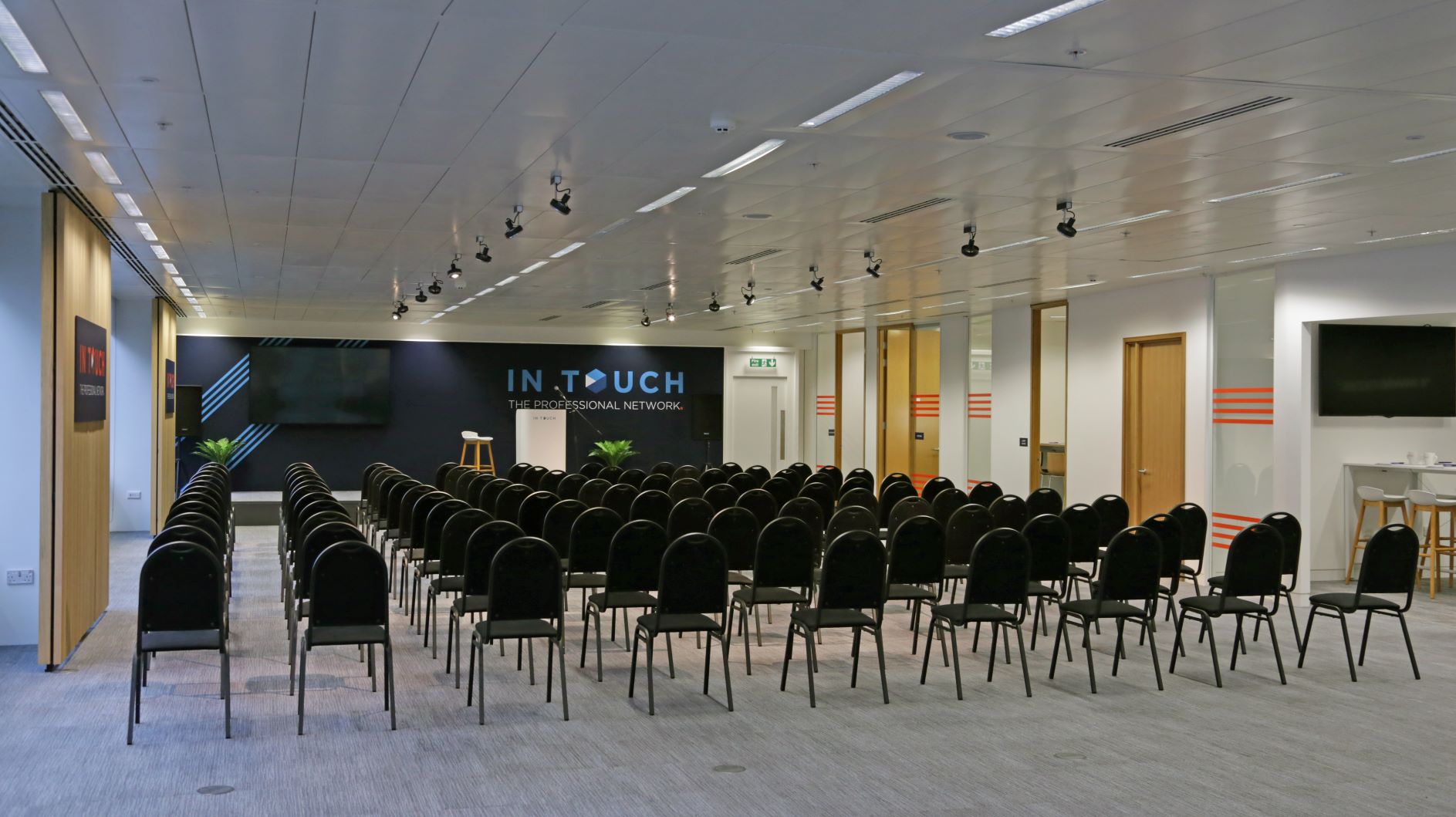 Spinningfields Conference Centre

Just a 10-minute walk away from local tram stops, Spinningfields Conference Centre is perfect for your next networking event, business meeting, corporate celebration and conference event. Our event space boasts a conference suite, state-of-the-art boardroom and four breakout rooms of varying sizes and the largest space can accommodate up to 350 people. We have an open space with floor to ceiling windows offering plenty of natural daylight overlooking the modern Hardman Square and the infamous Ivy.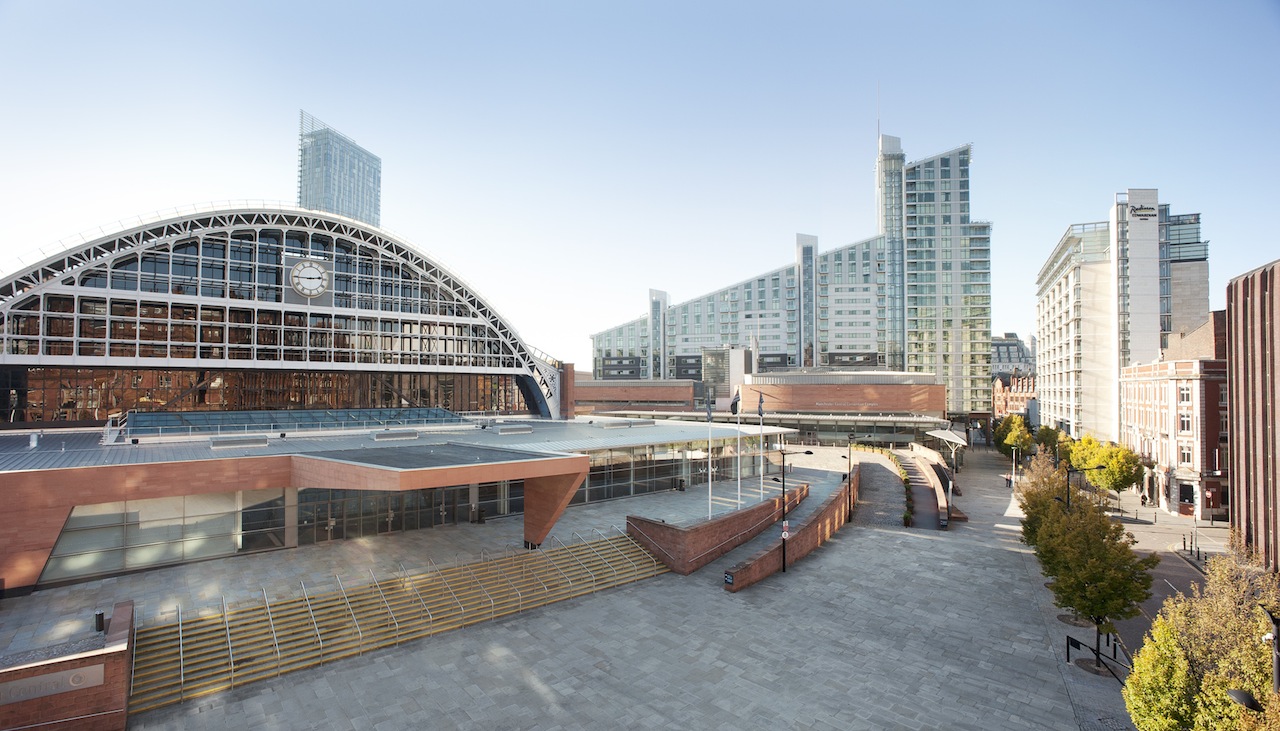 Manchester Central

An award winning venue in the heart of one of Europe's most vibrant cities, Manchester Central has purpose-built 804-seat Exchange Auditorium; the 1800m² exhibition, conference or 1200-capacity dining space Exchange Hall; the 10,000m² column-free and divisible Central Hall and a range of smaller state-of-the-art conference and meeting rooms. It has the capacity to host intimate meetings and corporate functions as well as large-scale conferences and exhibitions.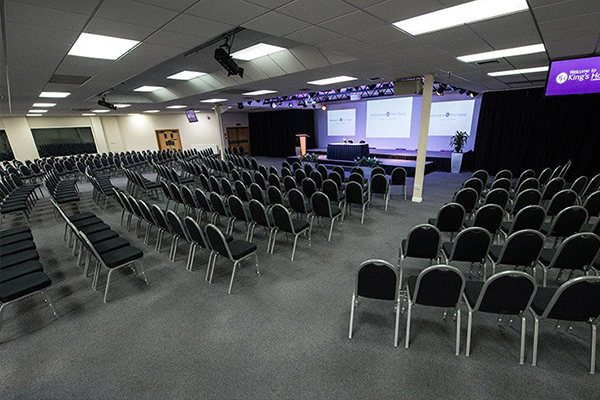 King's House Conference Centre

Situated in the southern side of the city centre, King's House Conference Centre premier medium-sized versatile conference venues. With 8 conference and meeting rooms that is fully equipped with PA System, Projection, Lighting, TVs, and high speed WIFI, dedicated and friendly staff, flexible catering options and great transport links.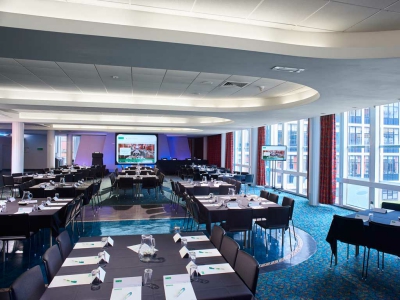 The University of Manchester Conference and Venues

Offers a choice of great value and diverse venues for 4 to 1000, The University of Manchester Conference and Venues is an ideal venue for conferences, meetings, seminars and private events. All our venues have free Wi-Fi, have superb audio-visual facilities for high quality presentations and are supported by our in-house audio-visual and IT teams. We also have 3000 bedrooms available in the summer vacation within our halls of residence which also offer meeting rooms throughout the year.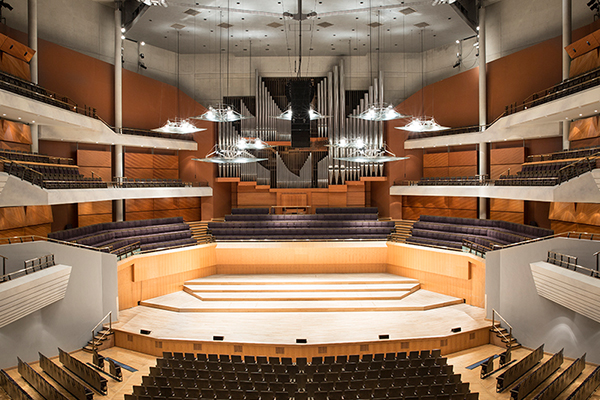 The Bridgewater Hall

Providing a unique and exciting environment for conferences and events, with space to accommodate up to 1800 delegates, Bridgewater Hall is conveniently located in Manchester. With superb facilities and in-house teams boasting a wealth of expertise in running events on all scales, all the support you need is available in-house, and the Conference and Events team will work with you from initial enquiry until event completion to ensure your ideas and inspiration come to life in this special space.