The AmaZing Venues group is certainly deserving of its name. Since 2008, the company has rescued historic venues throughout Britain from various states of disrepair, ensuring that they remain for future generations to cherish. The iconic venues, nestled in stunning locations, provide truly memorable event spaces that combine character and heritage.
The company's mission is to create extraordinary environments dedicated to the pursuit of happiness. The group's venues offer something truly unique, from the setting and service, to the activities that capture the essence of the location and offer experiences that will never be forgotten.
Why choose AmaZing Venues?
- Each property is utterly unique and gloriously remarkable, combining stunning locations, outstanding architecture, fascinating heritage and bags of character.
- The AmaZing Venues collection of properties is stunning and iconic, sleek but comfortable.
- Style and grace beautifully married together, guests can enjoy a unique experience complete with a choice of action packed activities available on site that you wouldn't find at any other venue.
- Creating once in a lifetime events like weddings, landmark birthdays or important business functions.
- Providing luxurious features backed by a team of enthusiastic event managers and award winning chefs.
- Discover the excellent cuisine served in our properties: traditional or contemporary, it never fails to be wonderfully creative.
- Each of their venues has a fantasy-like quality, giving guests a rare opportunity to live their dreams and indulge their imagination.
The Venues
Solent Forts
This group of three historic sea forts, consisting of Spitbank Fort, No Man's Fort and Horse Sand Fort, is located in the Solent, off the coast of Portsmouth.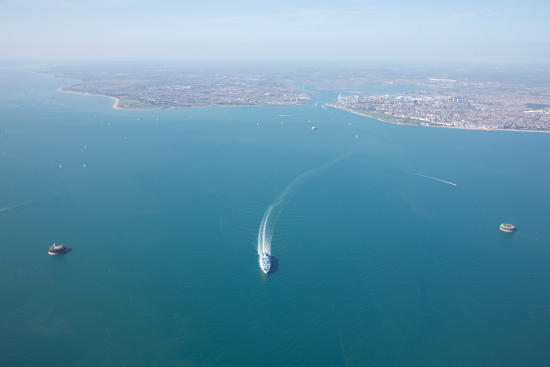 The five star Spitbank Fort is regarded as one of the world's most unique venues and is ideal for private events. With 9 bedrooms, 3 function rooms accommodating up to 60 guests, a champagne bar, open-air hot pool, sauna and sundeck, this venue offers luxury and exclusivity for corporate events, weddings and celebrations.
No Man's Fort recently underwent an extensive refurbishment and opened for events this spring. The Fort has four levels, a helipad, 7 function spaces, 22 bedroom suites, a rooftop firepit, spa facilities, cabaret bar, LaZer Battle and restaurants. This incredible venue is perfect for corporate clients and large-scale events for up to 200 guests.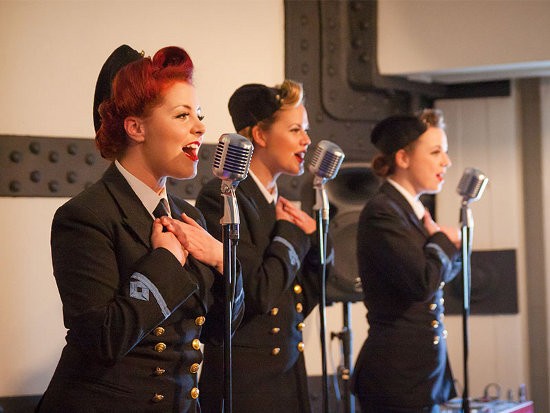 Horse Sand Fort remains largely untouched and in its original state. Visitors will soon be offered guided tours to discover the original gun carriages, shell stores, armour plated walls, 100 chambers and living quarters.
Stanbrook Abbey
This Grade II listed Pugin Abbey located in Worcestershire, once a silent order monastery, has been transformed into a glorious event venue, providing the ultimate backdrop for weddings, parties and business functions. Surrounding the Abbey is a 50 acre estate with gardens, orchard, Willow Lake & a 109ft Bell Tower.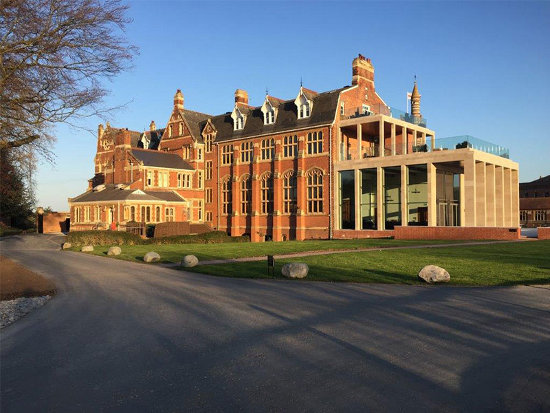 Situated in Callow End near Worcester, the venue offers fantastic links to Birmingham, Cheltenham and Gloucester, fed from the nearby M5 corridor. It's hard to imagine that a venue with such an accessible location can be so serene and quiet.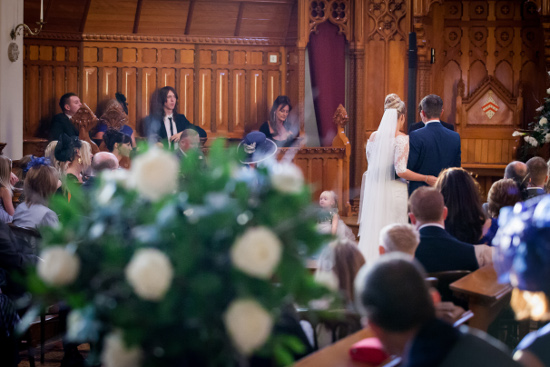 The Abbey provides 13 function rooms with a capacity of up to 300 and is ideal for corporate events, meetings, private parties and weddings. The vaulted ceilings and stained glass windows of the former Chapel offer a grand and romantic setting for wedding ceremonies and events.
As well as 52 bedrooms within the Abbey itself, there is a five bedroom Georgian Manor House set within the grounds, providing luxury accommodation for overnight events and indulgent weekend breaks.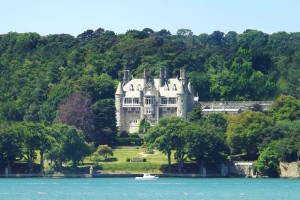 Château Rhianfa
This stunning Grade II listed venue is located on the Isle of Anglesey, Wales. Sitting on the banks of the Menai, with views across Snowdonia, the striking venue offers the ideal setting for weddings, conferences, special occasions and romantic breaks.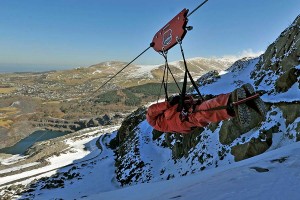 If exploring Anglesey, the landscaped gardens and the private beach isn't quite enough for you, Château Rhianfa is at the heart of 'adventure capital', with coasteering, sea kayaking, scrambling, trekking, RIB rides and the famous Zipworld Experience all on the doorstep, making it a perfect destination for adventure breaks and team building activities. The venue has 22 bedrooms and 8 function rooms accommodating up to 120 attendees.
Carberry Tower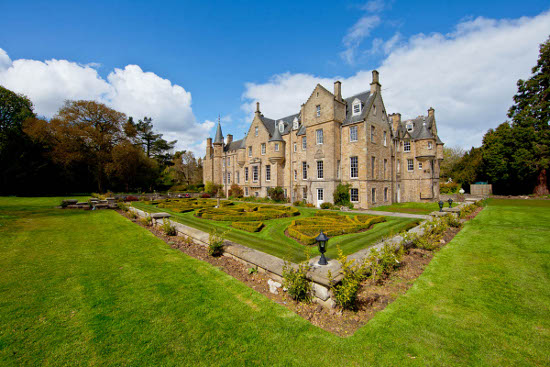 Located just 10 minutes from Edinburgh, Carberry Tower is a baronial castle with a rich history and royal connections. The 35 acres of picturesque grounds and luxurious comfort of this venue will allow you to lose yourself in an oasis of calm and tranquillity.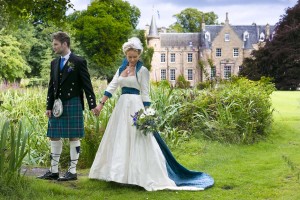 This venue is particularly popular for weddings and corporate functions, due to its rural setting yet close proximity to Edinburgh. There are 9 function rooms accommodating up to 280 guests, and 30 bedrooms. Carberry Tower can be hired for themed events, exclusive use, weddings, Highland Experience days, meetings and parties.
Kinnettles Castle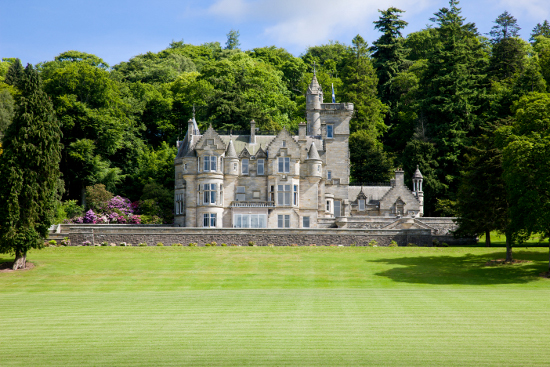 A Baronial Castle set in 44 acres of manicured grounds in Dundee, Scotland, this beautifully chic venue is a popular party destination with celebrity guests.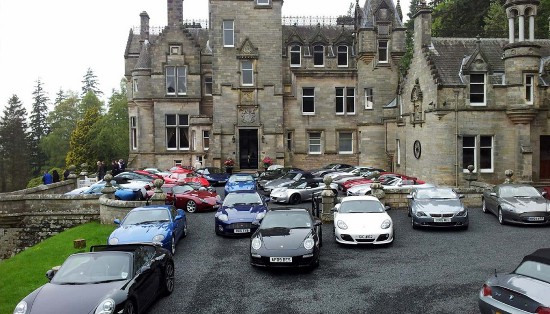 There are 13 bedrooms and 7 function rooms, accommodating up to 250 attendees. The venue can be hired exclusively for private celebrations, corporate events and wedding ceremonies. This romantic castle with a sympathetically designed, modern interior will take your breath away.
Ackergill Tower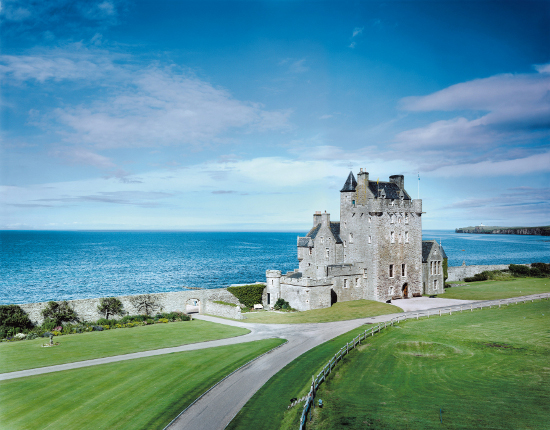 Situated in The Highlands of Scotland, Ackergill Tower is a stunning 15th Century castle overlooking a 7 mile beach. Steeped in over 500 years of fascinating history, this atmospheric castle is an incomparably magical setting for events.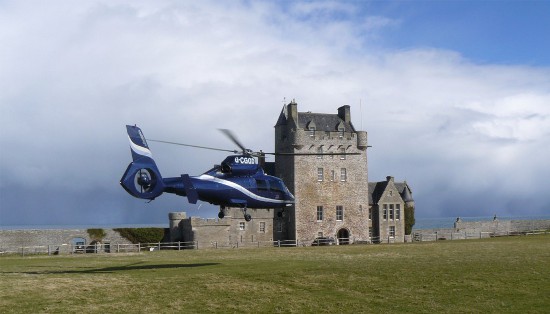 The interior of the castle is beautifully restored and luxuriously comfortable. There are 6 function rooms accommodating up to 250 attendees, and 35 bedrooms. The venue is perfect for weddings, parties, meetings and corporate away days. The bedrooms are also available to hire for well-earned breaks in this serene and secluded location.
For more information on these AmaZing Venues visit their website: www.amazingvenues.co.uk
Or call 0330 333 7 200 to discuss your next event.