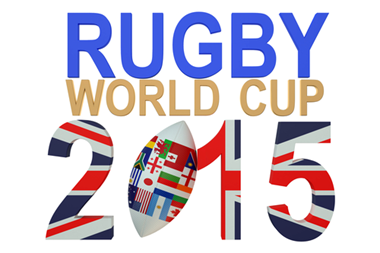 We are about to find ourselves at the centre of one of the biggest sporting tournaments to hit England since the Olympics. 48 games. 20 nations. 11cities. Millions of fans around the world watching. An event not to be missed.
As the Rugby World Cup arrives in England, the host squad faces the biggest challenge in 24 years. Last time, we reached the final with Australia but according to Jeff Probyn, Former Ruby Union Player "The current team has the ability to go one better and win."
The tournament kicks off with the Lions facing Fiji, 8 pm on Friday at Twickenham, the cathedral of rugby. A chance for England to show their roar, and that they mean business. The competition then travels the country - North, South, East and West to the many stadiums that usually host our football teams, with the exception of three grounds, the impressive Millennium Stadium, Cardiff; Sandy Park, Exeter; and Kingsholm, Gloucester.
If you are out and about over the next weeks contact www.Venues.org.uk to book your meeting or event close to the stadiums. To check the fixtures and their location's go to Rugby World Cup 2015 Fixtures.
To locate the best pub or bar to watch the game where you are go to http://www.Heineken.com/bar-finder/ when the tournament starts.