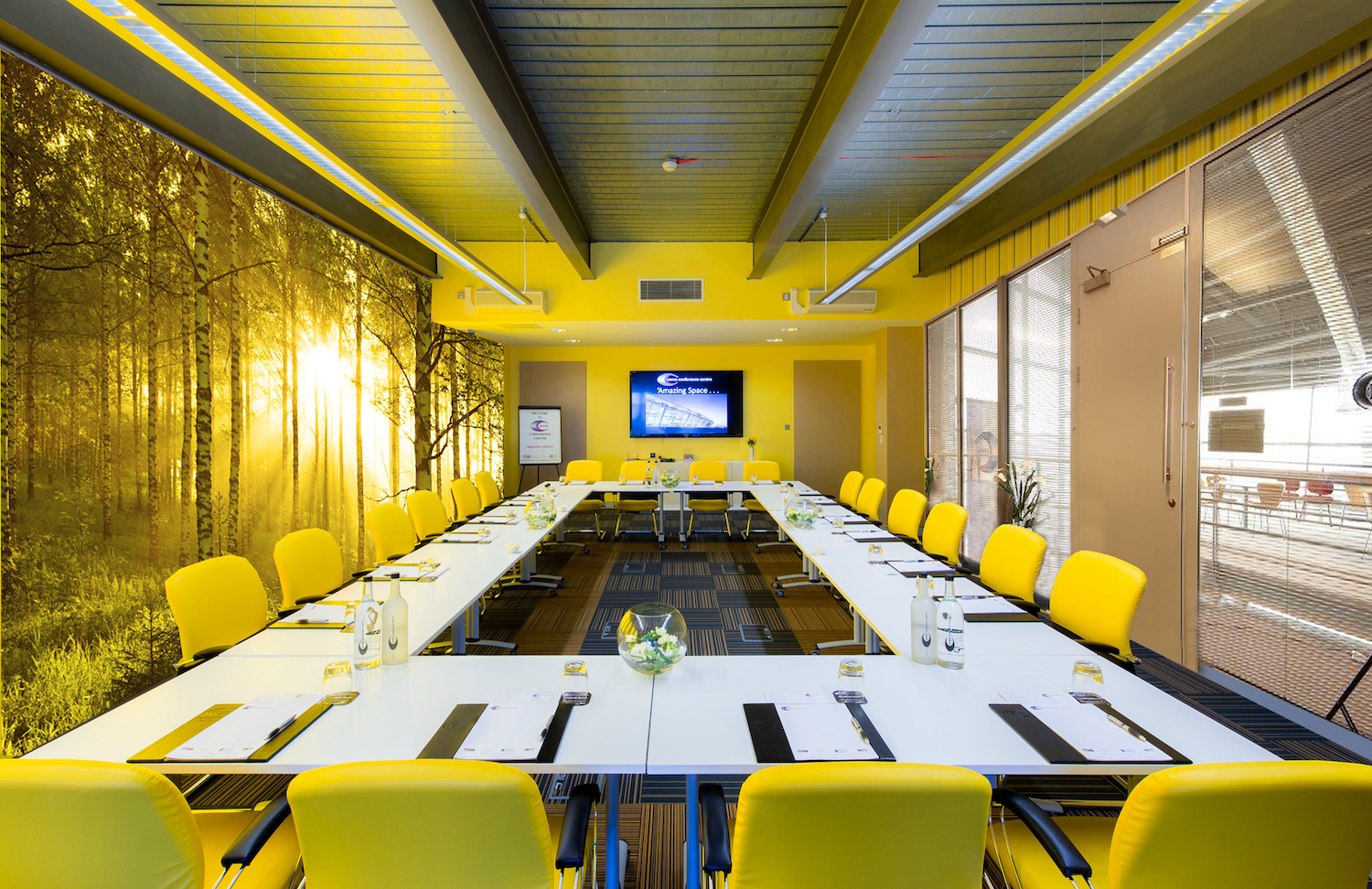 We do hope you have had a successful 2016 despite all the 'Brexit' fears, global turmoil and scaremongering from 'across the pond'. Whilst none of us really know what 2017 might hold, one partner that you can continue to rely on is CEME Conference Centre. We have been paying close attention to the changes affecting the event industry and taking necessary steps.
Preference reflects a commitment and we are committed to our clients in 2017 by keeping our room rates increase to just 1.7% on average for 2017 and also continuing to improve our venue offer and our event solutions, for example with our new large executive meeting room 273 with 80" LED screen, click-share wireless presentation system, complimentary lap-top hire, clean white furnishings, faux leather yellow executive chairs and the coolest wall mural this side of Epping Forest! It can hold up to 30 delegates and is adjacent to our elevated POD Deck area – the perfect place for break-out space with soft furnishings and poseur tables.
CEME are reviewing our long-term strategies to ensure customer expectations continue to be exceeded and we continue to drive quality standards in 2017. We are building a new, modern staircase in our largest area to extend our seating capacity to 500 for formal functions and refurbishing our large conference space.
We are running some fantastic promotions such as our Sunday Specials, which provide a 50% discount on full day room hires for any Sunday booking and 50% off room hire for all new clients booking in January or February 2017.
CEME Conference Centre – 'Amazing Space'