Wednesday 16 March
6am – It's an early start, taxis are on the way to our bases in Liverpool, & we pick up a copy or two of the Racing Post on the way to the train station.
8.30am – We are well on the way to Cheltenham, plenty of coffee has been consumed to get out tipping juices flowing, feeling confident for our selections.
10.30am - We arrive at Cheltenham Racecourse, glorious sunshine surrounds and it is officially time for the first tipple of the day – hooray!
1.30pm - After a fantastic lunch, we are well fed and lubricated, ready to see our first winners come home.
2.30pm - Things not quite going to plan, we've not backed any winners in the first 2 races - surely we will back a winner soon?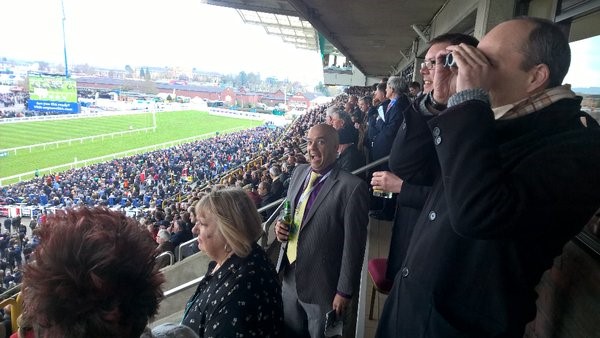 2.50pm - It's time for the Coral Cup. We have backed 'Call the Cops' and 'Rock the Casbah' because of some of our musical influences, and also 'Diamond King' as our nap of the day.
Diamond King romps home – YOU BEAUTY!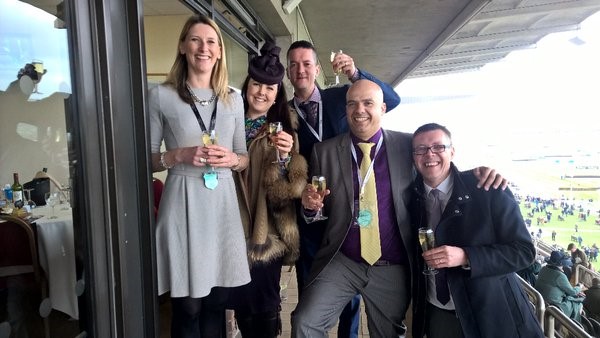 4.50pm – After a couple of losses, it is time to lump on 'Diego du Charmil' which wins a thrilling Race. HAPPY DAYS!
5.30pm - It is time for our final Team Bet of the Day – we are slightly up on the day already, so a final winner would make all the difference. It is a competitive 'bumper' race with 24 runners , so picking the winner won' t be easy. We have plumped for 'Castello Sforza' and 'BallyAndy'.
5.35pm - The horses are heading to the final fence – both 'Castello Sforza' and 'BallyAndy' are both in contention.
5.36pm - GET IN THERE YOU BEAUTIFUL DANCER! BALLYANDY WINS BY A NOSE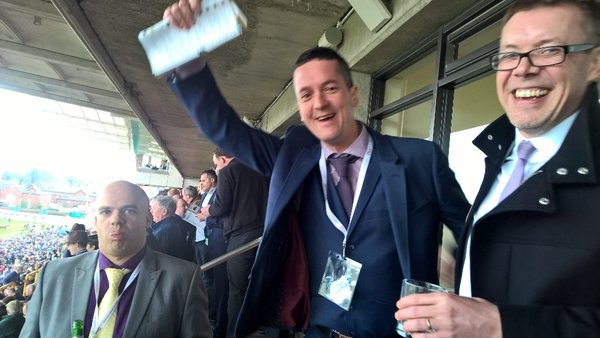 We are now singing and dancing with excitement – what a thrilling race – 'BallyAndy – We love BallyAndy'!
9pm – We are on the train home after a thrilling, fantastic day. The wine is flowing and we are still singing 'BallyAndy – We love BallyAndy' !!!
Many thanks to Nikita and Susie from the Jockey Club for looking after us so well throughout the day. We certainly enjoyed some amazing hospitality at the Fabulous Cheltenham Racecourse – hope we get invited back next year!