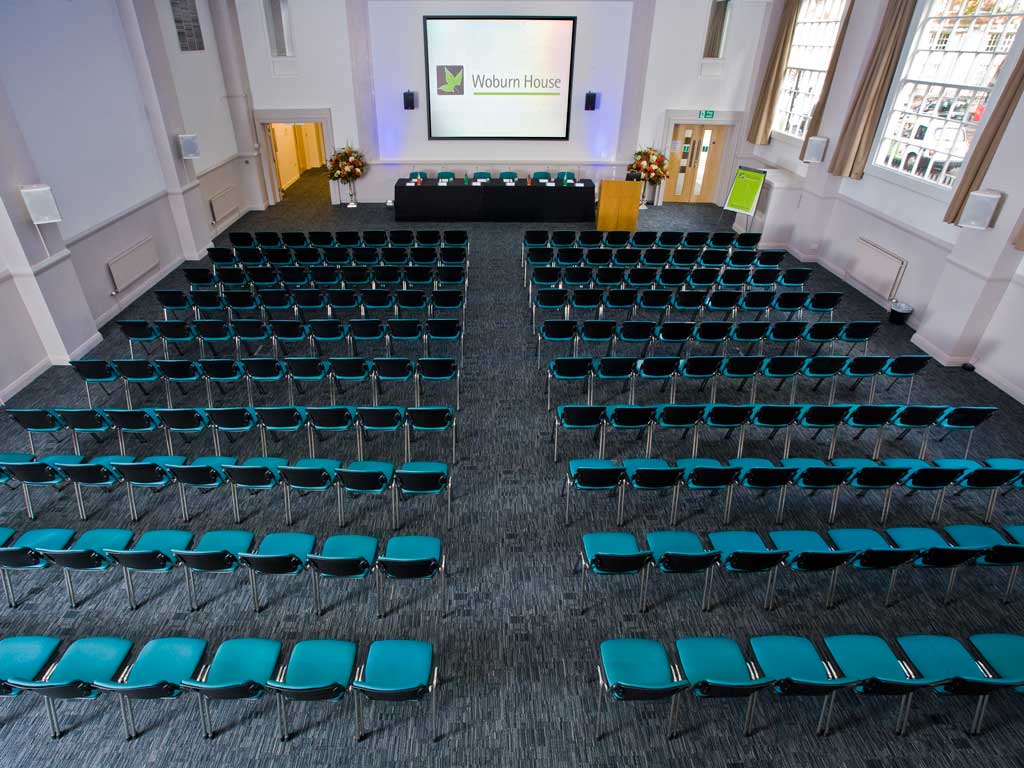 A central London venue, without the central London price tag; Woburn House can be your blank event canvas. A distinct choice of bright, spacious rooms are on offer to satisfy all your event needs.
Open 7 days a week until 11pm, and just a 5-minute walk from Euston station, Woburn House offers exclusive venue hire during evening and weekends. With a capacity of up to 500 delegates across all rooms, we have the space for a variety of events, whether that be a business conference, training session, board meeting, launch or team building day.
Exclusive hire means that you and your delegates will have complete flexibility and freedom to create a bespoke and extraordinary event, that won't soon be forgotten. You are guaranteed privacy and a secure confidential environment, as well as a fully bespoke service from our professional and qualified events team.
Fare Events are our renowned, in-house caterers, who provide creative menus and pride themselves on serving fresh, locally sourced food and hospitality, to keep your delegates feeling active and satisfied. With a variety of menus to suit your budget, you and your delegates will delight in the delicious food on offer.
To find out more about exclusive event hire, contact our events team on 02074195489, or email bookings@woburnhouse.co.uk
www.woburnhouse.co.uk