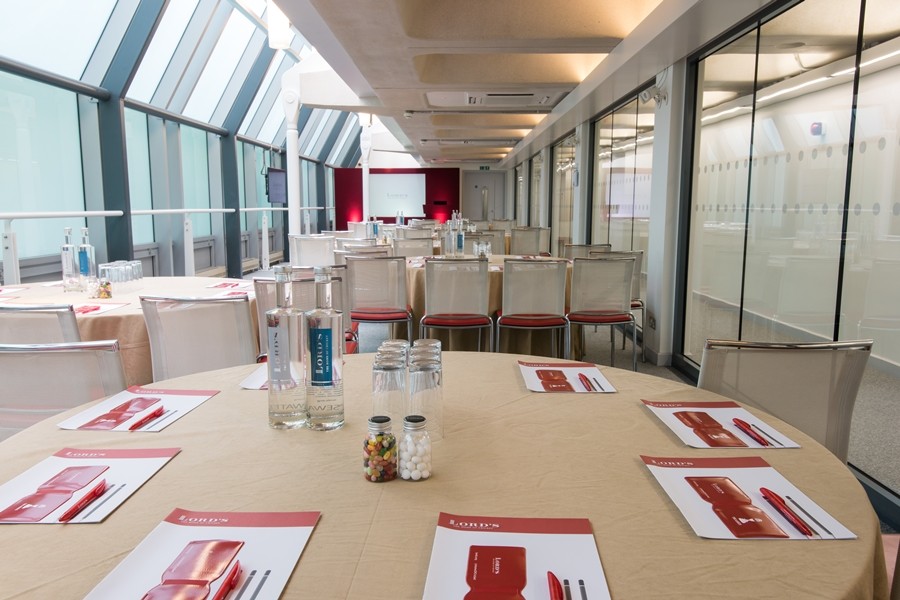 Lord's Cricket Ground has invested £3.8m in creating new event spaces which can cater for up to 100 people at the famous venue and refurbished a further space at the venue. The Grand Stand, a light airy space for conferences for up to 56 cabaret style and 100 theatre style will open on 11th of April in readiness for the cricket season.
The space benefits from a mezzanine level called the Father Time Gallery, which is sold in conjunction with the suite and is available for breakout and refreshment space. It can also be used separately for networking events and and drinks reception for up to 100 people.
The third space which is the President's Box has stunning views over the ground and is able to accommodate dinners for up to 48 guests and also has been refurbished as part of the project.
The £3.8m investment has seen the configuration of kitchens and toilets to ensure an improved ustomer experience. Digital signage has also been crated to improve communications and corridors have been redesigned to improve the aesthtics of the stand.
Planners that book in the Grand Stand in May will receive a complimentary for up to 25 guests of the Ground, subject to availability.