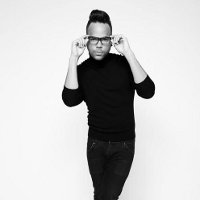 Madame Tussauds are to host their very first Pop Up Supper Club on Friday 14th February. The 'Loved Up' Supper Club is for couples and lovers wanting to avoid the usual cheesy offerings around London town. The venue will be transformed into the fabulous supper club with beautifully lit tables for two (or more if required), a delicious 3 course dinner by Brit Award caterers Payne & Gunter and the very cool Nate James providing awesome, soulful cabaret.
The Loved Up Supper Club provides the perfect mix of a superstar setting with food and cabaret to match, where else in London can this be matched?
Surrounded by some of the world's A List couples such as Brad and Angelina, guests will be greeted in the Party room with scented rose petal martinis and canapés including Devils and Angels on horseback.
Payne & Gunter's five star three course menu with matching wines will be: Dorset crab mousse with watermelon heart, skewers of passion prawns, scallop ceviche with avocado cream, lobster cream soup followed by a palate cleansing Champagne sorbet.
For the 'roll in the hay' main course, guests will be served hay-baked salt marsh lamb cutlet, mini shepherd's pie, spring greens, minted pea puree and a red wine jus.
Dessert is a 'threesome' of a chocolate heart filled with raspberry mousse, raspberry ice-cream pop with chocolate dipping sauce and a raspberry meringue kiss, followed by coffee and liqueurs.
Nate James will be entertaining couples with some of the tunes he was lauded for on The Voice as well as some surprises for the audience.
Tickets are available from EventBrite at £69 per person and on sale now. Loved Up will open at 7pm and close at 10pm.