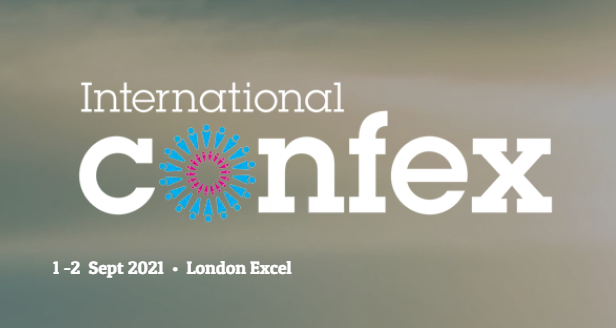 As the UK government this week announced the delay of easing of most existing lockdown restrictions in England until mid-July, Confex has been re-scheduled to 1st / 2nd September, at Excel London.
The Confex team confirmed –
'As you know we have been rallying hard to run International Confex 2021 as soon as possible within safety considerations. We cannot thank you enough for the enormous support you have shown over the last few months.
Whilst we are logistically ready to run under current restrictions, our first priority is our visitor experience and we have therefore decided to delay the event by a few short weeks.

Our new dates of 1st & 2nd September 2021 will still allow us to be one of the vanguards in pushing forward with live events and kicks off the Autumn season of the event calendar with renewed confidence for all stakeholders.

Nothing changes about the format we have created for this historic edition of the event, but it gives us the chance to maintain the essence of International Confex, to build on the experience for all and enable our visitors to enjoy the show without
restrictions.

Any existing registration will be moved to the new dates and no action is needed. Registration is still open and we encourage you to inform colleagues that registration is still open for their free places here'