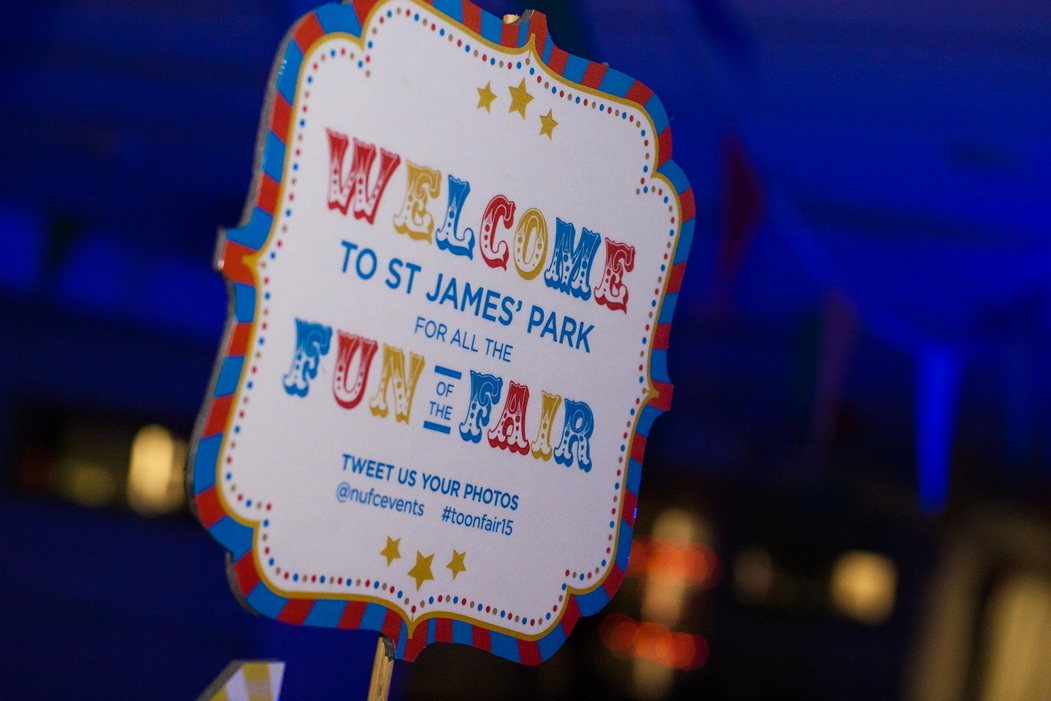 PARTYGOERS can enjoy all the fun of the fair at one of football's most famous venues this Chrismas. Sodexo Prestige Venues and Events, which manages catering and events at St James' Park, home to Newcastle United, has unveiled what is set to be the stadiums's most ambitious - and lively - Christmas programme yet.
Throughout December, the ground is hosting a series of carnival party nights for groups of family members, friends and work colleagues. Following a welcome drink, guests will sit down to a 3 course dinner, with a twist; instead of a traditional dessert, they will be able to take their pick from a variety of candy floss, toffee apple, cupcakes and doughnut stalls at a spectacular Christmas Carnival.
Along with the sweet traets, the stadium's Platinum Club will be filled with traditional fairground sideshows and attractions, with prizes on offer for lucky winners with music from a disco led by the stadium's in-house DJ. The carnival party nights will also include a suckling pig roast feast on 15th of December, with prizes with the most festive jumper and table served, hot fork buffets on 2,3, 9, 10, 15, 16, 17, 22 and 23 of the month.
And for the first time ever, the stadium will be hosting a shopping fayre. The two-day event, on Saturday 12th and Sunday 13th of November will not only showcase a wide variety of local arts, crafts, artisan foods and gift ideas but will also feature a Santa's grotto and carol singing by the local children.
For further information about Christmas events st St James' Park, call 01912018525 or email candb@nufc.co.uk