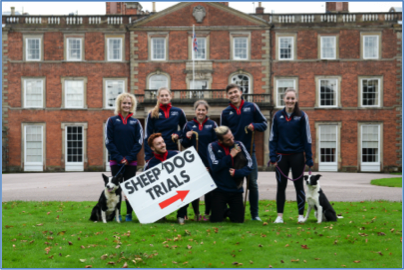 Lime Venue Portfolio is anticipating a surge in 'incentive extensions' to corporate meetings at unusual venues, following increased interest across the group's venue portfolio. The trend follows on from the brand's Meetings Mean Business campaign, and shows that organisers are seeing the value in choosing a more 'experience led' meeting; allowing guests the chance to experience the venue's wider offer while they are there.
"Lime Venue Portfolio has seen a progressive trend in the past few months, amongst event organisers, of events that are looking to extend the meeting or conference into the rest of the venue," comments Tracey Astles, Head of Sales, Lime Venue Portfolio. "It makes good sense; most of the meetings – be they board room or company conference – have a positive message to send and the organisers are looking to provide an incentive extension to underline these messages post conference."
In the last few months the group has seen a legal company board-room meeting at Hever Castle extend into a team building activity in the grounds, the British Trampoline Team introduce duck herding to a meeting at Weston Park, a 'panda dining' meetings package at Edinburgh Zoo, and a corporate conference extend into a skiing adventure in the SnowDome.
Lime Venue Portfolio launched its Meetings Mean Business campaign last month and is supporting its client's ambitions for 'better meetings' throughout 2016. "We think it's essential to track trends so we can share them with our customers and this is one that we believe will continue throughout the year as more and more customers see the benefits of creating a more personalised experience for their employees or clients," concludes Astles.
limevenueportfolio.com / @AHintOfLimeVP